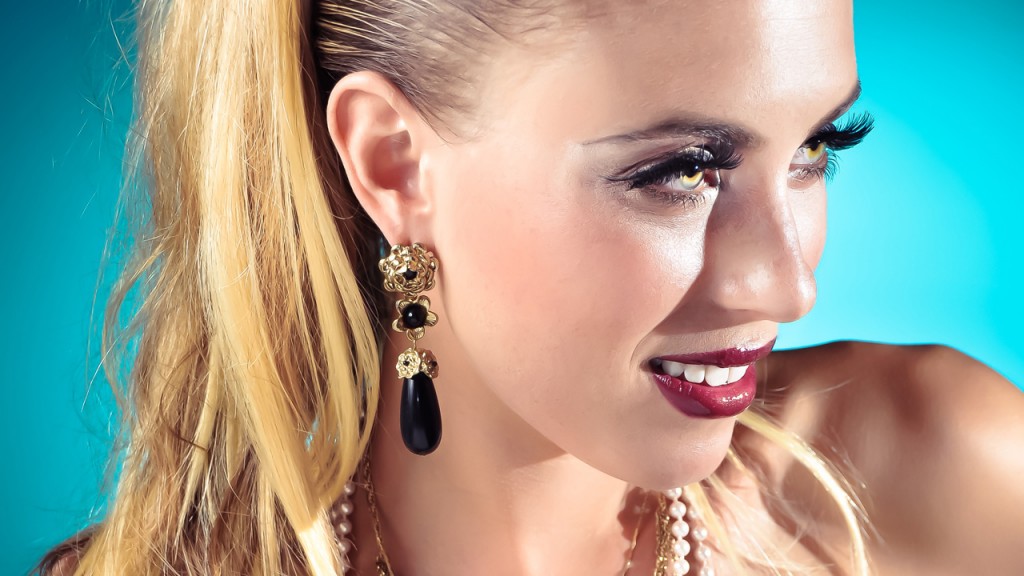 This past Monday we were very fortunate to work with the talented new model Sarah Bronsteen. Sarah was a lot of fun to work with and drew a lot from her past dancing experience. Constantly moving, the shoot was very fluid, and refreshing. Samantha Gribble did an amazing job with the hair and makeup. Her work never fails to amaze me, so once again I decided to capture her process. This time with 2 cameras!
The hair took 2 hours and 25 minutes and the makeup 1 hour and 50 minutes for a total of 4 hours and 15 minutes. So far pretty consistent with previous shoots. The Lightroom screen-cast was to show my standard photo manipulation process. It took 17.5 minutes, which is shorter than usual. This picture didn't need too much work! I typically hand tweak all the settings for the first image, then copy and adjust the settings for the rest of the set.
The songs are excerpts from previous Ironchef of Music submissions. You can find them here and here respectively. Each were completed in 2 hours.
The intro title was some easy 3d animation, however the render took a whopping 17 hours. Perhaps I will stick to simple motion graphics next time!